My friend Susan is a huge part of the Postpartum Progress group, and on her Facebook feed I saw an article that she had shared.  I like to see what my friends are working in and sharing in and out of the diabetes space, so I clicked.
Reading through the postpartum depression list had me nodding a little bit.  But the postpartum anxiety list had me leaning forward, nervous that I was finding myself in almost every bullet point.
This one in particular:
You are worried. Really worried. All. The. Time. Am I doing this right? Will my husband come home from his trip? Will the baby wake up? Is the baby eating enough? Is there something wrong with my baby that I'm missing? No matter what anyone says to reassure you, it doesn't help.
After my daughter was born, I did not worry all the time.  I worried in a way that felt normal, about her eating patterns and my ability to meet them, or whether I buckled her in the carseat the right way … that sort of thing.  The worrying started right after she was born and was background noise by the time she was six months old.
With my son, everything was worry.  I worried the whole time I was pregnant, reluctant to get too excited or attached.  I kept thinking the pregnancy was ending, even though I saw his dancing little self on the ultrasound screen every few weeks.  My friends and family wanted to throw a baby shower and I avoiding committing to the idea for weeks, nervous that celebrating his soon-to-be arrival date would somehow make him not come.
After he was born, I worried incessantly about my health, and his.  My second c-section wasn't as easy as my first, and I recovered slowly.  My son had swallowed some amniotic fluid during birth and he spent the first three days choking slightly and needing to have the fluid cleared from his mouth and through via suction.  We knew he needed assistance when he would gag and cough and then flap his arms because he couldn't breathe.  The nurses in the hospital told us to push the call button immediately if he did this, so they could come in and help.
"This is normal.  It's common for babies to experience this the first few days after birth.  He will clear the fluid out and be fine; don't worry."
Except I worried.  Like professional grade worry.  I was afraid to leave his side because I thought he was going to choke to death in his sleep.
No one on my medical team was panicking about anything at all, yet I was panicking about everything.  When my son settled into a pattern of waking up every 20 minutes for the first 11 weeks of his life, exhaustion and anxiety dominated my mind.  I wasn't myself for the first three months.  Which makes sense, considering the little bits of chaos we were managing, on so little sleep.
But around the 3 1/2 month mark, he started to sleep.  And my incision was healing.  And blood sugars were becoming more predictable, even with exclusive breastfeeding. Things should have been feeling better, but I had some trouble appreciating the things that were going right as I was already halfway down the anxiety slide at all times.  I had horrible thoughts all the time, born out of innocuous moments.
Like I'd be pushing the stroller around the neighborhood and mentally picture the stroller tipping over and my son's body crushed.  Or a big hawk would fly overhead and I'd immediately picture the bird coming down and jamming its beak into my son's leg.  (Fucking bird.  I had this particular thought often.  Weird shit, the mind.)  The thoughts would come ramming into my brain and I'd immediately banish them, saying, "Nope.  Nope, nope, nope," to myself and physically shaking them free from my head, but I was feeling anxious regardless.  I had zero desire/thought to hurt myself or my child, but I kept picturing some scenario where he'd get hurt.
I felt like I was in fight-or-flight mode at all times.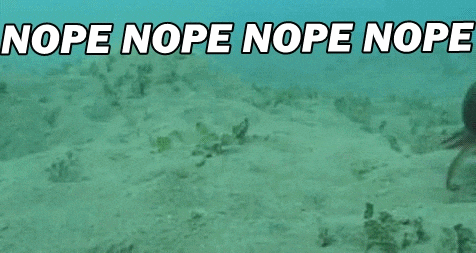 Reading that list of symptoms jolted something inside of me.  I showed the list to Chris to see if that list put words to any concerns that he had.
"Seeing this all written down, I do see a lot of these in you," he admitted.
I called my OB/GYN that afternoon and made an appointment.  After a screening process and a discussion about my concerns (including telling her that I called mainly because a list of symptoms had me nodding "Yes" to almost every single one) my OB agreed that there was some kind of postpartum thing going on.
"You have experienced a few things that would influence this kind of response, like infertility for several years.  And pregnancy after loss.  And then a complicated pregnancy due to diabetes.  And then deciding on permanent sterilization.  And then the sleep issues after birth.  One of those things might be enough to warrant intervention; all of those things definitely might."
I felt weird that I was experiencing this stuff five months out instead of immediately after birth.  She reassured me that it happens often enough this way.  She made a recommendation for medication, I told her I wanted to try therapy before medication, and she deferred to my requested treatment.
"While you wait on your therapy appointment, I'd suggest that you get outside.  Often. And don't stay holed up in your house; see your neighbors, call your friends, be as social as you can in efforts to help keep you from feeling so overwhelmed by the worries.  It might help.  And if you feel worse in any way at all, you need to call us," she said, handing me a card with the therapist group's number on it.  "This team will call you today or tomorrow."
It felt oddly comforting to identify what was going on in my mind as something that could be addressed.  That I wasn't stuck feeling this way forever.  That others have felt this way, too.  That there's a light at the end of this sometimes dark tunnel that has made me feel so very much unlike my normal self.
And now?  I'm trying to ask for help instead of feeling like I have to shoulder the anxiety and chaos on my own.  My mother has been instrumental in helping me maintain my mental health, coming by regularly to spend a few hours with the baby and help with laundry.  My son is currently at my aunt's house while I work from a coffee shop down the street.  My husband is quick to step in and make it possible for me to exercise daily.  And my friends in the neighborhood and beyond are vital to my mental health checklist, serving as people I can see throughout the week so that I don't feel confined to my house. (Working from home with the baby makes for very long and lonely days without much grown-up interaction.)
There's a network of people I can lean on, helping whittle some of the anxiety off me and reminding me that I'm still here, underneath all these worries.  That it'll be okay.
And that?  That gets a big Yes, yes, YES.