Etsy is great for finding pretty jewelry.  Or beautiful gifts for a baby.  But then you can find yourself deep down the rabbit hole of purchasable pancreases, and that's where shit gets weird.
Here are some of the search-return endocrine gems that popped up: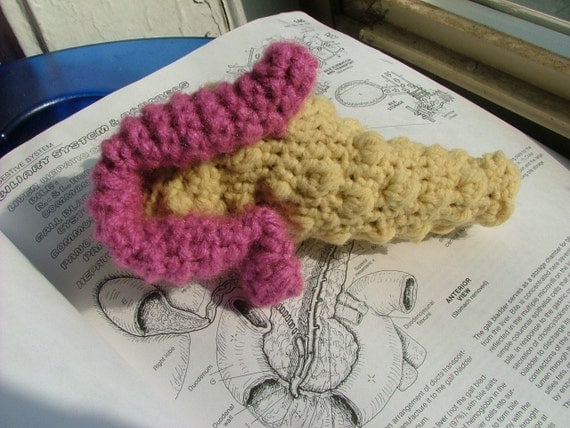 Crochet Plush Pancreas from An Optimistic Cynic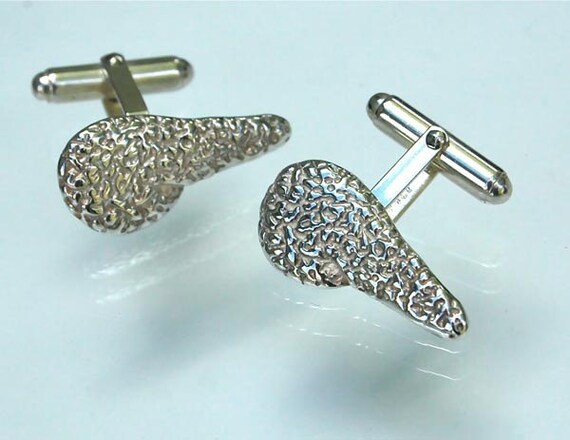 Anatomical Pancreas Cufflinks from Anatomy Art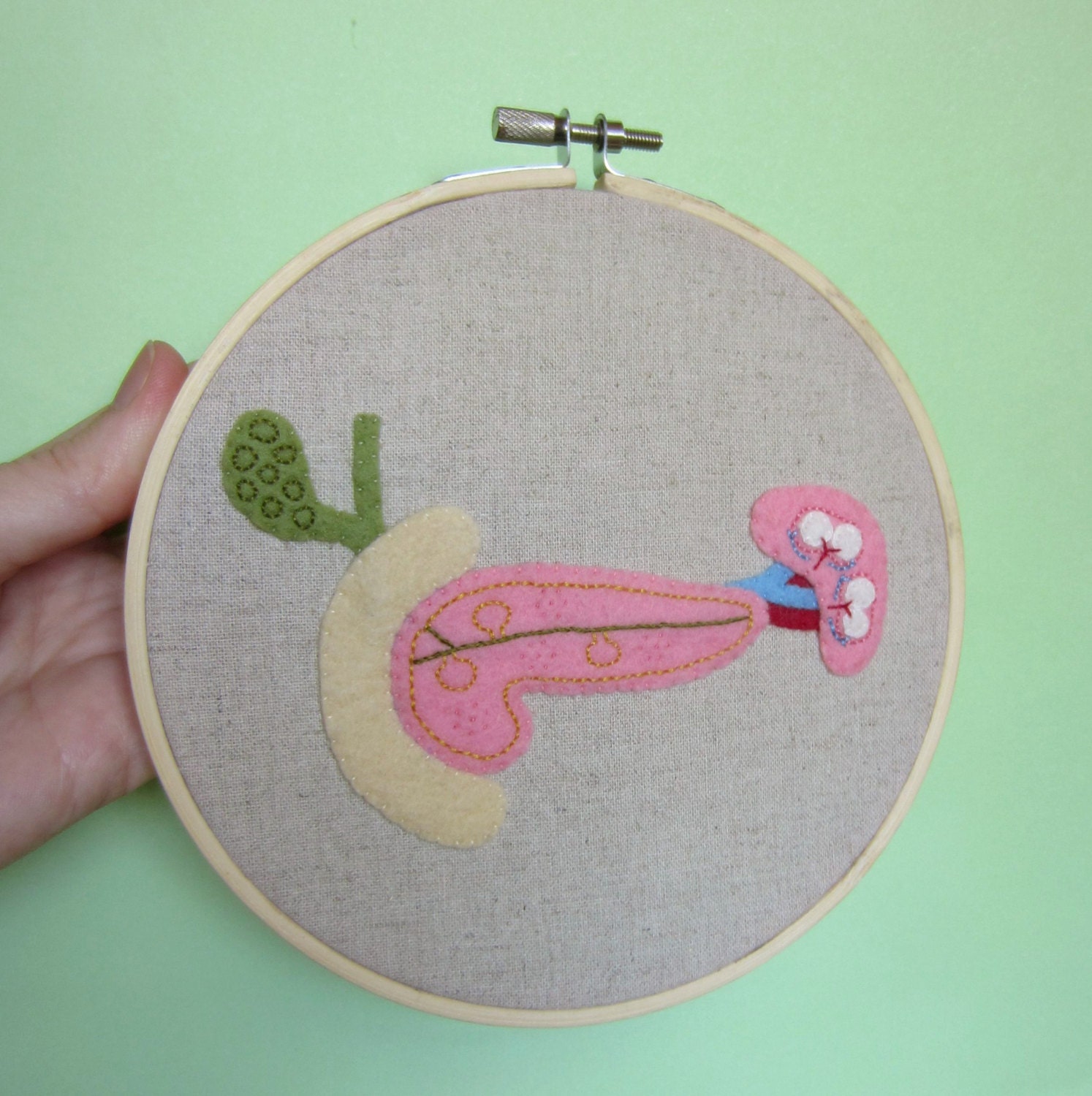 Gall Bladder, Spleen, and Pancreas Interaction Wall Hoop from Your Organ Grinder.
But Etsy isn't the only place to find adorable (?) pancreases.
I Heart Guts can also give you a panc to cuddle.
 The pancreas – so terribly useful, and dapper, too.  In that "looks like a wiener" sort of way.